Life at  Mahidol University
University Transportation
Salaya Campus Tram Service
Salaya Campus is serviced by three tram routes (Route 1-Green, Route 2-Blue, and Route 3-Red). These allow staff, students and visitors to commute across the campus. Trams are offered free of charge and are available from 6.30 A.M. – 8.00 P.M. on weekdays. A reduced service is provided on the weekend and public holidays.

Getting Around Bangkok
Transportation around Bangkok includes taxis, the BTS (Skytrain), the MRT (Subway), buses, river ferries, trains and vans. Although road traffic can be heavy at peak times, transportation is always easy to find and relatively inexpensive.
Taxis
are cheap by international standards, air conditioned and available everywhere. Most drivers use the legally required meter. Currently, fares start at 35 Thai baht (just over US$ 1) for the first two kilometers and increase incrementally thereafter. Passengers must also pay all fees when using toll ways/ expressways.
The BTS Skytrain
has two lines which converge at Siam Square: 1) The Sukhumvit line from Bearing to Mo Chit in the north, and, 2) The Silom line from the National Stadium to Wong wian Yai in the south. This line also connects with the Express River Ferry at Saphan Taksin. The Skytrain is convenient, quick and comfortable, and the fare ranges from 15 – 60 baht depending on the distance. Additional extensions to the service are currently being constructed. The service runs from 06.00 – 24.00 hrs.
The MRT Subway
runs from Bangkok's main railway station Hua Lamphong, under two major thorough fares: Rama 4 Road and Ratchadapisek Road. The subway has 18 stations, three of which connect to the BTS (Skytrain). Fares range from 14 – 36 baht. The service operates from 05.00 – 23.00 hrs. Various stored value and single or multi-day passes can be purchased separately for the BTS and MRT. Both systems are an ideal ways to explore the city.
Health Insurance & Medical Treatment
It is highly recommended that international students purchase international medical insurance and submit proof of this by email before their arrival in Thailand. If not, you are required to contact the following insurance companies to purchase one-off payment travel and health insurance policies such as :
Allianz C.P. General Insurance Public Company Limited

Bupa Health Insurance (Thailand) Public Company Limited
Medical Treatment
To receive medical and dental treatment, you should contact the Health Care Unit nearest your Faculty. The doctor may treat you immediately, or transfer you to a specialty doctor at one of the university hospitals.
For treatment at the university hospital, the university will take responsibility for medical treatment at the hospital rate, except for the cost of the room and food.
For medical emergencies outside of normal working hours, you can be treated at university hospital. Please take your university identification card. If you are not close to a university hospital, it is possible to be treated in another public hospitals.
The Salaya Campus Security Office is responsible for overseeing the safety of students and their property. Major responsibilities include taking emergency calls, lost and found, providing information, security enforcement, and locating taxis. The office is located on the east side of the Multi-Purpose Complex (opposite the College of Sports Science and Technology). It consists of two units:
The Call Center Unit is responsible for 24-hours crime/incident reporting, either in person or by phone. Reporting can be done by dialing 02 441-4400 (10 lines), or via the emergency phones located at various locations of the Salaya campus as well at over 20 base stations.
Service Unit is responsible for enforcing security and ensuring the safety of students and property on the Salaya campus. The services also include fire prevention and traffic safety and mobility.
The Security Office installed over 40 closed-circuit cameras around the Salaya campus. Hotspots include roads, sidewalks, cafeterias and gates. The goal is to ensure security and encourage traffic mobility. The cameras will also provide evidence in any security investigations.
Thai currency
The official currency of Thailand is the Thai Baht (pronounced – baaht). One baht is divided into 100 satangs. Coins come in denominations of: 1, 2, 5 and 10 baht, as well as (relatively rare) 1, 5, 10, 25 and 50 satang. (You may get some 25 or 50 satang coins in change at a supermarket).
Banknotes come in denominations of: 20, 50, 100, 500 and 1,000 Thai baht (THB). Paper currency is issued in the following denominations: 20 THB (green), 50 THB (blue), 100 THB (red), 500 THB (purple) and 1000 THB (beige). In the 1990s, the 10 THB bills were phased out in favor of the 10 THB coin but occasionally you might encounter a paper version.
BE RESPECTFUL WHEN HANDLING THAI CURRENCY!
All currency in Thailand, (notes and coins), bears a portrait of His Majesty King Bhumibol Adulyadej or one of his ancestors. Please show respect accordingly.
Banking
Banking hours are from 8.30 am – 15.30 pm, Monday to Friday. Banks located in department stores or malls are open every day from 11.00 am – 19.30 pm.
Location of Banks and ATMs on Campus
Salaya Campus: Banks on campus include Siam Commercial Bank, Krungthai Bank and Bangkok Bank
Bangkok Noi Campus: Banks on campus include Bangkok Bank, Siam Commercial Bank and Thai Military Bank.
Phayathai Campus: There are several banks situated near the campus including the Siam Commercial Bank (at Ramathibodi Hospital, Rama VI Road; Rajavithi Hospital on Rajavithi Road; and Victory Monument), Krung Thai Bank (the Government Pharmaceutical Organization Building, Rama VI Road); Thai Military Bank (Rajavithi road, Victory Monument): Bangkok Bank (Phayathai road); and Thai Farmers Bank (Soi Rang Nam; Center One Shopping Center, Victory Monument). Automated Teller Machines (ATMs) can be found on or near the three campuses. Most Thai ATM machines will dispense a maximum of 20 banknotes per withdrawal, so the effective limit for a single ATM withdrawal is 20,000 Thai baht (around US$ 670).
It is recommended that you open a bank account in order to facilitate the processing of everyday transactions/payments and keep your money safe. To open an account, a copy of the information page of your passport is required. Be sure to get a bank book for keeping a record of your transactions, and a bank card so that you can use ATMs.
Several stores and shopping areas are located within walking distance of each campus. Here, you will find a variety of basic necessities and student supplies. There are also weekend and weekday markets either on campus or around the city. Bangkok also has a wide variety of restaurants and dining options. Finally, on campus stores include book stores, cafés, convenient stores, canteens and restaurants.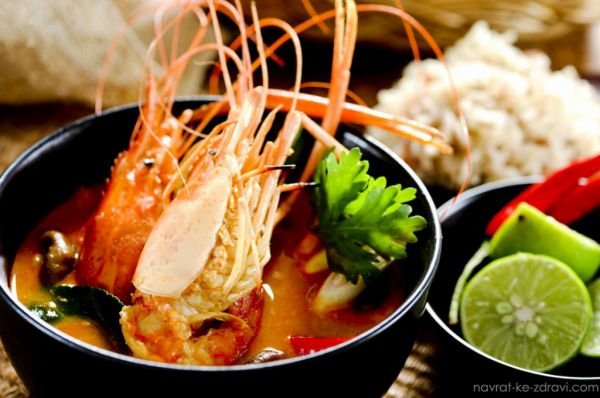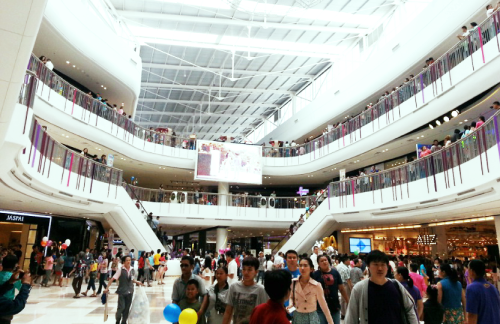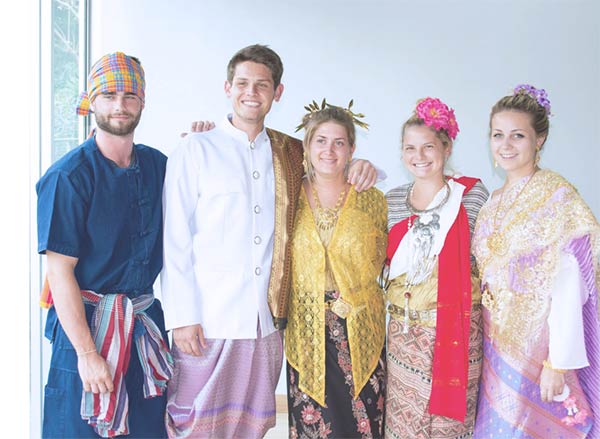 Student life at Mahidol University also offers plenty of opportunities for our students to socialize. For instance, at the Student Union Complex on the Salaya Campus, you can join a wide-range of student clubs in numerous athletic, cultural, religious, and artistic areas of interest. There are also a diverse range of social and cultural activities and events sponsored by Mahidol University or by its individual Faculties, Institutes and Colleges. These include seminars, exhibitions on various academic and cultural themes, arts exhibitions and student sport competitions. For example, the College of Music at the Salaya Campus holds regular concerts, including those by world-renowned musicians.
Various Faculties, Institutes and Colleges are also home to numerous student clubs catering to diverse academic and cultural interests; these also arrange year-round activities. In addition, many of Bangkok's popular attractions including entertainment venues and shopping districts are easily accessible by public transportation from all of Mahidol University' three Bangkok-area campuses.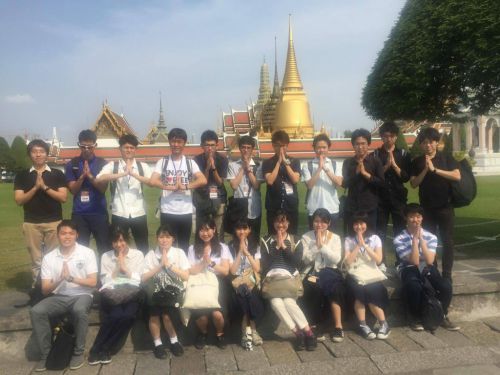 Various activities that international students can participate in include:
Sawasdee Buddy Program: As a new international student, you will be matched with a current Mahidol University student who can serve as a cultural bridge and provide guidance during your transition.
One-Day Trips and Excursions: Each year, Mahidol University's International Relations Division based at The Office of the President, Salaya organizes several one-day trips to destinations within central Thailand. These excursions are open to both Thai and International students and aim to highlight some of Thailand's cultural and historical attractions. They also serve as an ideal opportunity for students to meet up, share experiences, and forge new friendships.
The Thailand postal service is efficient and reliable with branches in most major towns throughout the Kingdom. Post offices are open Monday – Friday 8.00 am-4:30 pm and Saturday and Sunday 9.00 am-1.00 pm. However, The Central GPO in Bangkok, located on New Road, is open until 6.00 pm Monday – Friday and Saturday and Sunday 9.00 am-1.00 pm. All Thai post offices are closed on public holidays, though most major hotels can arrange to mail letters and parcels on your behalf. In addition to domestic and international mail services, both land and air, standard and registered, the Thailand postal service also provides a telegram service.
Salaya Campus: The Post Office is located at the ground floor of the Faculty of Science. Services include mailing letters, and packages locally and internationally, boxes and envelopes for mailing items and Western Union Money transfers.
Phayathai Campus: Two post offices are located near Phayathai Campus: one is close to the Faculty of Public Health, the other is near Rajvithi Hospital on Rajvithi Road.
Bangkok Noi Campus: The Post Office is located at the 1st floor of the Outpatient Building on Arun Amarin Road and offers standard services.